Nadeem joined in 1997 and played a big part in helping Horden to win three titles. In his nine years he took 623 league wickets - an average of 69 per season, his best being in 2001 when he fell two short of the magical 100.

In 2004 and 2005 he took 30 and 29 wickets respectively, but that was due to the new rules in the league being adopted when the maximum overs per bowler was limited to 15.

During his nine seasons with the bat, he scored 4,211 league runs, averaging 467 per season, his best in 1998 with 737 runs.

On the cup front, Khan helped Horden win many trophies, and he took 614 wickets, his best was in 2000 with 100. Khan scored 4,759 cup runs, the best haul was 983 in 2001, and in that year he also took 98 wickets.

Overall, a true and genuine all-round professional, who has helped to build Horden as a force to be reckoned with over the years - following on from when Derick Parry left the club to be one of the most prolific teams in the County Durham.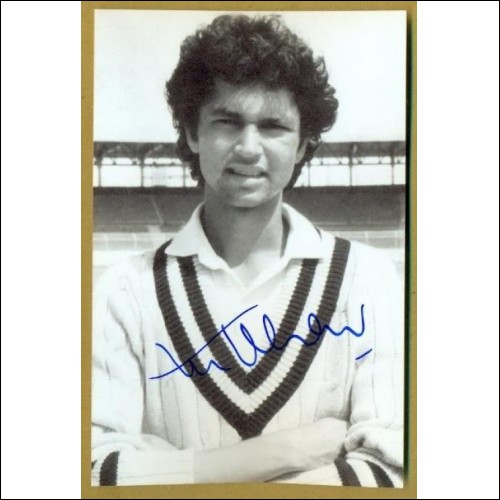 Copyright © 2015 by Adz · All Rights reserved · E-Mail: webmaster@hordencricketclub.co.uk